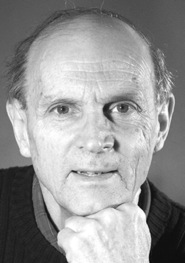 by Arthur H. Gunther
An apple may not fall far from its tree, but if one drops in 1932 and another fruit in 2011, that's a story.
I live in Blauvelt, New York State, now part of the New York City suburbs but in my youth and in my father's, this hamlet was about as far away from Gotham as a suit is from a tractor. Yet, the intersection of Western Highway and Erie Street was the busiest in Rockland County in 1932, my dad's time.
The state had recently opened a psychiatric hospital, and the many jobs afforded during the Great Depression brought heavy traffic along Native American/colonial roads, so much so that the intersection, with no traffic light, was labeled by The Journal-News as the most traveled daily. An amazing fact since the crossing was smack dab in the country, not far from a newly built state highway, yes, but really in a bucolic setting. Tomato farms, orchards, a few summer bungalows and historic homes comprised the area.
Near the corner of Western Highway and Erie was a small apple tree left over from a strand of them. It was next to a recently constructed semi-Craftsman home sitting at the intersection. This tree, like all of Blauvelt and all of Rockland, was not used to the smell of automobile and bus exhaust nor the vibrations heavy daily traffic brought. Maybe that's why it dropped apples more quickly than, say, the trees at Concklin's, Davies' or Brown's orchards where acre upon acre afforded the fruit kinsmanship. The apples would quickly turn soft in the near-autumn sun and fill the air with a sweet fragrance, a fine counterpoint to the exhaust of progress. Children walking by would smash the fruit under their feet or kick them back and forth to one another.
In the decades since 1932, which include post-World War II super growth, the apple tree has gotten old but, amazingly, still produces fruit. The home at Western and Erie is also there, front porch and all, and the American scene at the intersection is even more hectic than it was 79 years ago. No longer Rockland's busiest corner — about 100 intersections vie for that dubious distinction — the crossing probably handles more than 1,500 vehicles a day, including huge tractor trailers hauling trash to a compacting plant over roads that can hardly carry the load.
The psychiatric center long ago downsized, and by then its workers came from all directions, across many intersections. Western and Erie lost its busiest corner marking a long time ago.
But the apple tree still drops fruit from vehicle vibration and the air still smells of exhaust, the fallen apples trying their best, as always, to deodorize progress.
Arthur H. Gunther, a retired Rockland County newspaperman, writes weekly at TheColumnRule.com.