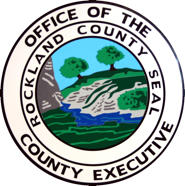 Rockland is accepting 2011 nominations for the county's Civil Rights Hall of Fame.
'€œThe program recognizes individuals who have significantly contributed to the advancement of equality, diversity, human rights and civil rights in Rockland County,'€ said County Executive Scott Vanderhoef.  The Hall of Fame was first launched in 2003 as part of the Human Rights Commission's 40th Anniversary celebration.
Any individual, living or deceased, who has made long-term contributions to human and civil rights in Rockland County is eligible to be nominated for the County's Civil Rights Hall of Fame.  The deadline for nominations is October 14, 2011.  A panel of volunteers who represent a cross-section of the Rockland County community will choose the new inductees, said Commissioner of Human Rights S. Ram Nagubandi.  The judges will consider activities and causes that nominees participated in that furthered human and civil rights in Rockland.
Last year's inductees into the Civil Rights Hall of Fame included Wilbur Aldridge, the late Dr. Martha MacGuffie and John Murphy.
Nomination forms and a list of guidelines are revised and must be obtained prior to nominating deserving individuals.  The nomination forms are available by calling the Rockland County Commission on Human Rights at (845) 708-7200.