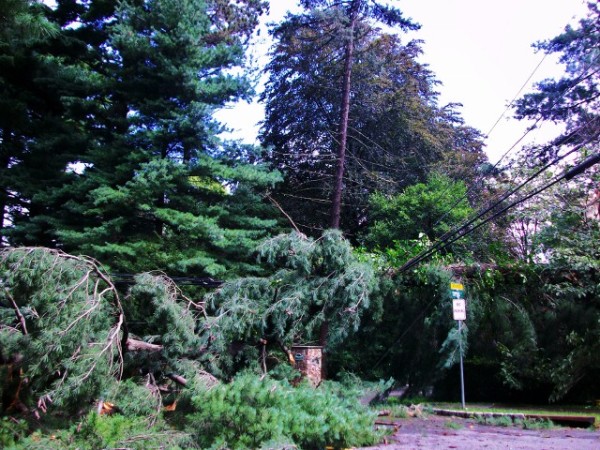 NYS Senator David Carlucci (D-Rockland/Orange) and Congressman Eliot Engel (D-NY-17) have toured areas hit by Hurricane Irene and are appealing to Washington to get the Lower Hudson Valley access to federal assistance programs.
Engle has asked the Federal Emergency Management Agency to expedite support for neighborhoods which sustained damage during the hurricane. "I will work closely with FEMA to allocate federal resources as quickly as possible," said Engel. "Helping Americans hurt by natural disasters is what the federal government should be doing. It is part of what public service is all about. The guidelines for relief are not written in stone, and I will report all that I witnessed in our neighborhoods to President Obama and Governor Cuomo to enable our residents to receive the level of help they need," he said.
"Having toured the entire district, it is painfully obvious that our families and businesses need access to all of these assistance programs," Carlucci said. '€œWhile I am glad that Rockland is eligible for the Public Assistance Grant Program, both Rockland and Orange residents deserve to have the full support of the Federal Government, and I am calling on FEMA to extend this critical assistance to both counties.'€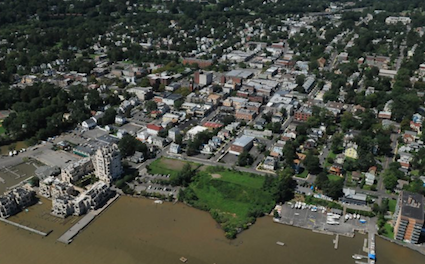 Carlucci says counties who have been approved for federal assistance grants can be eligible for three programs. The Hazard Mitigation Grant Program (HMGP), the Public Assistance Grant Program and the Individual Assistance Program. Rockland has not been yet been approved for the Individual Assistance Program, which provides money or direct assistance to individuals, families and businesses in an area whose property has been damaged or destroyed and whose losses are not covered by insurance. Assistance is provided to rent an alternative place, to repair damage not covered by insurance or to replace homes that have been completely destroyed.
Engle added that Hurricane Irene disaster relief is a personal and not a political issue. "I am deeply offended by House Republican leadership's irresponsible and unprecedented call to have budgetary offsets attached to any emergency increase to FEMA funding," said Engle. "I did not hear a word from them about offsets when they were busy compiling the massive debt under their watch through unfunded wars, tax cuts for the wealthy and unpaid for prescription drug plans." Engle says it's unfair to ask the poor and the unemployed to bear most of the load in reducing the federal budget deficit. "I never dreamed they would add disaster victims to that list. Never before have there been offsets required to deal with disaster assistance '€" this is not the time to start."
Carlucci has sent letters to President Barack Obama, FEMA Administrator Craig Fugate, Governor Andrew Cuomo as well as Senators Charles Schumer and Kirsten Gillibrand calling on them to declare Rockland and Orange eligible for all assistance grants. His letter to President Obama is included below.
I am writing to you on behalf of my constituents in Rockland and Orange counties urging these counties to be eligible for all FEMA assistance grants.

Today, yourself and FEMA announced which New York counties would be eligible for FEMA's assistance grants.  While Rockland county was declared eligible for Public Assistance, the county was not declared eligible for Individual Assistance; Orange county is not eligible for either assistance grant.  Hurricane Irene has decimated Rockland and Orange counties.  Our farm lands are under water, roads are washed away, and homes have been destroyed.  As of August 31st, 16,985 families are still without power.  From our tours we are certain that these counties have reached the $25 million dollar threshold in damages.  Rockland and Orange counties must be declared eligible for all Federal Assistance grants in order to help our families, businesses and communities recover from this devastating disaster.

I urge you in the coming days to assess theses counties and to declare these counties eligible for the assistance they need.
Photo: Tree on N. Broadway. Credit: HudsonValleyPhotography.net
Photo: Nyack Aerial photo, post-Hurricane Irene. Credit: Brian Evans