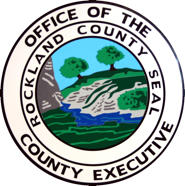 New City, Aug 1 — There's not much that County Executive Scott Vanderhoef can do about issues outside of Rockland that effect the budget like rising Medicare costs, Albany's 2 percent tax cap or declining mortgage tax revenues. However, he still holds the high ground on county specific issues and he used that position on Monday to blast the leadership of Rockland County's Civil Service Employees Association (CSEA).
Vanderhoef says the union has demanded a four-year contract which includes over 16% in salary increases and additional benefits when the county is trying to make ends meet under the state's newly enacted tax cap, declining mortgage tax revenue and increasing Medicare costs.
Rockland's County Executive says CSEA Unit 8350 President P.T. Thomas has rejected a deal negotiated by the union's state leadership. '€œIt is shocking that Mr. Thomas is oblivious to the dire economic times facing our nation, state and county," said Vanderhoef. "I am astounded that he has particularly disavowed the shared sacrifice approach that recently lead to an agreement between New York State CSEA leadership and Governor Cuomo,'€ he said.
Last week, Vanderhoef held a press conference where he outlined a series of draconian service reductions which the county is considering to close the deficit and balance the budget.
Vanderhoef urged Rockland CSEA members and the public to contact Thomas and his board to encourage a '€˜shared sacrifice' approach to any future contract with the county.