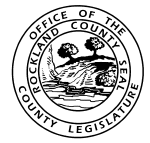 New City, August 3 — A new Rockland County law regarding public protests at funerals is the direct result of U.S. Supreme Court ruling last March on the limits of free speech.
The decision, which determined that the Topeka, Kansas based Westboro Baptist Church from could protest at military funerals, allowed local jurisdictions to pass laws to regulate the time, place and manner of public speech. On Tuesday, the Rockland County Legislature passed a funeral privacy law that prohibits demonstrations held within 750 feet of a commemorative service at a cemetery or other location that is held to honor a deceased individual.
'€œIt is hard to believe we need to legislate something that is common sense and common decency,'€ said Legislator Ed Day, who sponsored the legislation.  '€œI certainly understand the importance of our constitutional liberties, however, that said, there is also a line where one's right of expression does intrude upon another's right to not be subjected to a vicious and steady verbal and visual assault when burying a loved one."
Day, whose two sons serve in the U.S. Army, introduced the law to limit demonstrations by the Topeka group, who have picketed military funerals throughout the country.  Last November, the Westboro Baptist Church announced that they would demonstrate at Nyack High School's production of The Laramie Project, canceling their protest at the last minute.
See also: