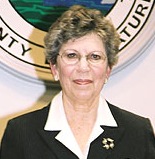 On Friday, August 12, Westchester County issued a warning for boaters, swimmers and fisherman to stay away from the Hudson because of sewage spewing into the river in Ossining, NY. The following opinion piece from Chairwoman Cornell was received prior to this news.

by Harriet Cornell, Chairwoman, Rockland County Legislature
Thanks to Captain John Lipscomb of Riverkeeper who spoke publicly some months ago about the findings of a five year study whose findings were incorporated as recommendations in the Rockland County  Comprehensive Plan.  The collaborative study done by Riverkeeper with Columbia University's Lamont-Doherty Earth Observatory and Queens College-CUNY was done on water quality in the Hudson River between Manhattan and Troy.
The study, as reported to me and other members of the Rockland County Legislature by Captain Lipscomb, concluded that eight of nine sites tested in Rockland did not meet state and federal standards for water quality for swimming.  The study noted that conditions in the mid-channel and near-shore areas were often quite different, suggesting that local sources of pollution,  are influencing the near-shore water quality and that local action could improve water quality.
Major recommendations of the Riverkeeper study-data collection and a public notification program for water quality–were adopted as key recommendations in Rockland's Comprehensive Plan. The public needs to be fully informed of all sewage discharge events; and in fact there should be regular water quality reports on the Hudson and potentially other areas so the public is always aware of the degree of cleanliness or pollution in the river, comparable to daily air quality reports.
There are many, many other recommendations in the Rockland County Comprehensive Plan which was adopted on March 1, 2011.  I look forward to working with Riverkeeper and the many dedicated environmental groups in Rockland and the region to bring these recommendations and others to fruition.
Harriet Cornell is the Chairwoman of the Rockland County Legislature.
See also: