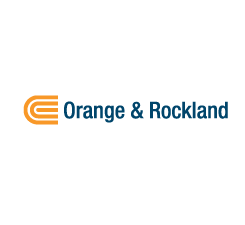 Orange Rockland says work is underway to restore power to customers who lost their electrical service as a result of Hurricane Irene.
The vast majority of about 60,000 O&R electric customers whose power was knocked out over the weekend by Hurricane Irene should see that service return by midnight Friday. The rest of the customers who lost their power in the hurricane will be restored to service over the weekend.
The O&R electrical system was extensively damaged by Hurricane Irene's high winds and heavy rains. Nearly 110,000 O&R customers lost electric service at some point during the storm. More than 40,000 customers have had their service restored
Nyack, August 29 9:30a — Irene is the kind of weekend visitor that no one likes. They come in like a storm, make a big mess and leave without an apology. This morning 1427 Nyack households are still without power as people turn their attention from the Weather Channel to the task of cleaning up and getting back to work.
A power failure Monday at about 4p shut down the North side of Main Street in Nyack and several residential neighborhoods. Main Street is back online this morning, but residents 1st through 5th avenues near Broadway and as are still without power and O & R can't say when service will be restored. The Castle Heights neighborhood in Upper Nyack also is without power as well as Central Avenue near 6th Street in Nyack.
9:30a update: According to Nyack Village Board member Jen White, O&R says that 126 customers are still out near Gedney St, 230 out in the Burd area, 35 out on South Broadway, 134 on Gail Drive and a small number in other isolated areas.
County wide, Orange & Rockland said that over 31,000 customers were powerless in Rockland County yesterday. More than 150 O&R, contractor and mutual aid crews from as far as Michigan and Texas are working to repair storm damage caused by Irene.
Source: Orange & Rockland