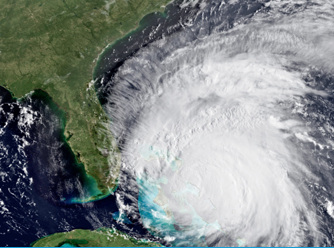 Nyack, August 26 — Here's some news you should know about Hurricane Irene plans in the village and Rockland County.
In deference to concern from residents who park in flood-prone areas, Nyack will open all parking lots beginning on Saturday at 4p. Sunday parking is always free, so residents can keep their cars in municipal lots until 11a Monday morning.
Free sandbags will be supplied by the village for residents in need. "Sandbags are now available from our Department of Public Works, located at 63 Catherine Street," says Nyack Mayor Richard Kavesh on Facebook. Pickup and fill your sandbags at Nyack's  Department of Public Works, on 63 Catherine Street. (Note: it had been previously reported that only the bags and the sand would be available)
Orangetown and Rockland County have been coordinating hurricane emergency plans. Orangetown will be staffing an Incident Command Center with a satellite office located somewhere in Nyack. County Executive Scott Vanderhoef will meet with the mayors of the villages and the supervisors of the towns tomorrow before meeting with the press about county prepardeness at 11:30a Friday. "This hurricane poses a very serious threat to life and property in Rockland County," said Vanderhoef. "Our Fire and Emergency Service professionals have been diligently planning and preparing for this impending threat." The county is encouraging families to make sure they have an ample supply of drinking water, a first-aid kit, flashlight, and a family plan in place to deal with the impending emergency.
"Nyack's DPW is checking all storm drains," says Nyack Village Board Member Jen White on Facebook. "The Building Department is visiting all sites that have experienced heavy flooding in the recent past to make sure things are secured and any extra precautions that might stop the flow of water are being taken. Marina docks will be pulled if need be. The Village Administrator is planning on staying in Nyack Sunday pm."
Think you can escape the storm with a weekend in the city? Think again. "If current #Irene projections hold, the MTA will shut down all bus & subway service for parts of the weekend," tweets the MTA. Check http://mta.info for updated information.
See also: Preparing for Hurricane Irene