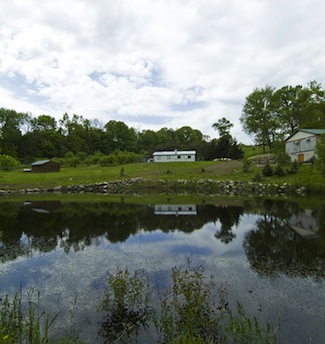 by Jon Miller
It all began in 1993 with an abundant apple crop. Unsure what to do with their excess fruit, the owners, two physicians with a passion for hard cider, experimented with distilling their own beverage. Soon, they found they were able to produce an interesting product, and wanted to share it. The following year, the doors of the Warwick Valley Winery and Distillery opened to the public.
With perseverance and enthusiasm, they improved the product and the business expanded. Believing firmly that fruit grown in the Hudson Valley could make high quality brandies and liqueur, they opened a distillery in 2001. It became the first distillery in the Hudson Valley since prohibition, and was also New York's first fruit distillery.
According to operating partner Jeremy Kiddle, Warwick Valley still arrives at all their products through experimentation with locally grown fruit and grains. "Once we think we have a product that we think is really exceptional," says Kiddle, "we'll release it to the market. We don't release anything that we don't love."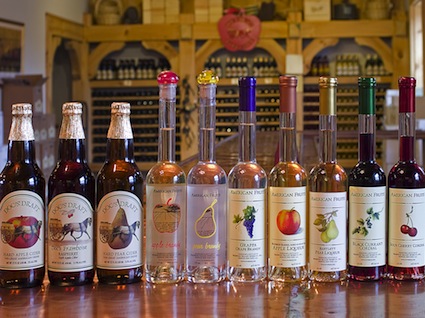 Today, about 50,000 people pass through the 100-acre Warwick Valley Winery and Distillery per year. People visit the café, tasting room, and participate in apple and pear picking.  Warwick offers a wide variety of products, including a new artisanal gin (released on August 12th), the critically acclaimed Doc's Draft Hard Apple Cider, and many fruit brandies. Their products sell at several farmers markets, and they distribute wholesale in 14 states. As of now, they are making and aging several whiskeys, bourbon, and rye.
You can even hold your wedding on the beautiful grounds of the Warwick orchards. Additionally, the orchard has a stage that hosts five weekend-long music festivals a year. The most recent was the August 20 '€œGrateful Dead Fest.'€
"The reward," Kiddle adds, "is just seeing brands grow, the business grow, and being able to watch the fruits of your labor ripen."
Photos Credit: Warwick Valley Winery and Distillery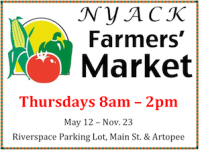 At The Farmer's Market is sponsored by the Chamber Of Commerce Of The Nyacks. The Nyack Farmer's Market is open Thursdays from 8a-2p in the Riverspace parking lot at the corner of Main St and Artopee in Nyack, NY from May through late November.