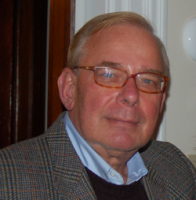 by John Shields
On Sunday July 24, 2011, I officiated at the first same sex marriage ceremony in Nyack.
Although it was a joyous and historic occasion, there was no fanfare to accompany the event. The ceremony, held in the gazebo at Memorial Park, was conducted next to a yoga class. Nearby, a group of women with strollers and young girls enjoyed a Sunday picnic in the park by the river. None of these bystanders seemed to be aware of the historic and emotional scene taking place only a few feet away.
In the gazebo, it was a different story. A small gathering of witnesses and family were present for the marriage of Barbara Lahiff and Kathy Chandler.  It was an emotional moment for the couple — and not just because they were getting married. There were tears of joy because they now felt like a family that society accepted.  After years of living together, they were now full fledged citizens of New York State.
In a country which pledges with "liberty and justice for all," that commitment  is now being honored in New York State.
But even as history is being made, other forces are working to reverse that commitment.  Since the inception of this country there has always been a fight for an expansion of rights and a struggle with those who would deny the same rights they enjoy to their fellow citizens.
The Pledge of Allegiance includes the words  "….with liberty and justice for all." As a nation, let's now truly honor these words without exception!
John Shields, former Mayor of Nyack, is the Marriage Officer for the village. In 2004, Barbara Lahiff and Kathy Chandler were among 25 same sex couples that were married in New Paltz, NY.  During his term as mayor, Shields was among a handful of mayors in NYS who decided to recognize those same-sex marriages.
See also: