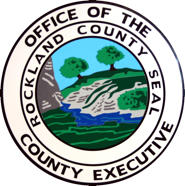 Rockland residents can apply for low interest loans for severe flooding and storm damage — from March and April.
Applicants in Rockland County, as well as Northern and Southern New Jersey, may qualify for disaster loans from the SBA with interest rates as low as: 2.563 percent for homeowners and renters; 3 percent for non-profit organizations and 4 percent for businesses.
"Rockland County has been hit with a great deal of rain these last few months, resulting in significant flood damage throughout the county," says County Executive C. Scott Vanderhoef.  The loans are available under disaster declarations for severe storms and flooding on March 10-17 and on April 16, 2011.
To register for the SBA loans, obtain program information, or the location and hours of operation of the nearest Disaster Loan Outreach Center, call the SBA's Customer Service Center at 800-659-2955 (800-877-8339 for people with speech or hearing disabilities), Monday through Friday from 8:00 am to 6:00 pm, and Saturday, from 9:00 am to 5:30 pm, or send an e-mail to disastercustomerservice@sba.gov.
Loan applications can also be downloaded from the SBA website at www.sba.gov. Those affected by the disaster may apply for disaster loans from the SBA's website at https://disasterloan.sba.gov/ela/.
The filing deadline to return applications for physical property damage is August 15, 2011. The deadline to return economic injury applications is March 14, 2012.
Source: Rockland County