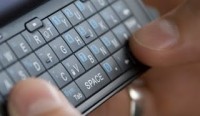 July 14 — The Virginia Tech Transportation Institute says a driver is 23 percent more likely to be involved in an accident while text messaging. Beginning this week, a driver in New York State is now 100 percent more likely to get a ticket if caught texting while driving. On Tuesday, NYS Governor Andrew Cuomo signed legislation making it easier for law enforcement to crack down on texting-while-driving offenses.
Previously, law enforcement officers could not pull a driver over solely for texting while driving. This law makes text messaging while driving a primary violation rather than a secondary violation.
'€œTexting while driving is a deadly combination,'€  said Senator David Carlucci (D-Rockland/Orange)  '€œTexting has become a common form of communication, especially among young people, and has led to a new form of distracted driving, resulting in preventable fatalities on our roads."
Federal data shows 16,000 deaths nationwide due to texting while driving.  The American Automobile Association says that any activity that takes a driver's attention off the road for more than two seconds can double the risk of a crash.
The law takes effect immediately.