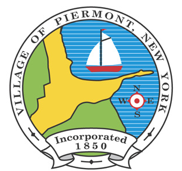 The  Courtroom News Service (CNS), The New York Post, the Journal News and The Gothamist report the Village of Piermont and three members of its fire department have been sued in federal court for alleged sexual abuse during a fire department induction ritual last August.
The suit was filed in US District Court for the Southern District of NY by Orangetown resident Mark Bernstein, the father of a 17 year old who volunteered for the Piermont Fire Department in August, 2010. CNS says the lawsuit claims

…that forcible sodomy is a "prerequisite" for volunteers at the Piermont Fire Department. He says that when his teen-age son volunteered, firefighters "forcibly caused [him] to engage in acts of sodomy, all against his will and consent," and that this "ritual" is "a prerequisite" for all people who want to join.
In addition to three members of the fire company, the Village of Piermont was named as a defendant because, according to the complaint, the municipality knew about the hazing ritual "but took no steps to present this rite of passage" and showed "a callous disregard and/or deliberate indifference" to this behavior.
The Journal News quotes Richard Gilbert, Bernstein's attorney, saying the lawsuit was filed after the village, the fire department and the police department took no immediate action to investigate the complaint. "The only reason a suit was brought was because, at each step, we could get no action out of the authorities," said Gilbert.
Sources: Courtroom News Service, The New York Post, The Gothamist
See also: