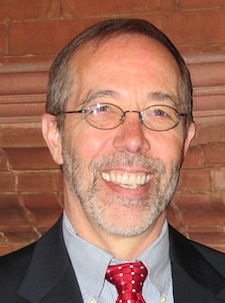 The United Way organizations in Dutchess and Orange County NY are merging and Nyack resident Don Hammond has been named president and CEO of the new entity. Hammond was previously COO of the Rockland YMCA and will conclude his second term as a Nyack Schools' trustee in July.
Hammond brings more than 25 years of executive experience for national and regional nonprofit organizations to the United Way. '€œUnder his leadership United Way will develop and implement a structure that has a greater impact on community through more effective and efficient programming and fundraising,'€ says Sheila Appel, the chair of the Board of Governors of the merged United Ways.
'€œI look forward to working with residents, volunteers, and the nonprofit and business communities to determine ways we can work together to build on the assets we have and create new opportunities that will advance initiatives in education, income and health,'€ says Hammond.
Before working with the Rockland County YMCA, Hammond served as vice president of external affairs for the Episcopal Church Foundation, executive director of Bridges to Community, and vice president of Episcopal Relief and Development.
Hammond is an adjunct professor at the School of Intercultural Studies at Nyack College and was previously an assistant professor in Mercy College's School of Business as well as at Pace University where he taught nonprofit management courses and developed an internship program for international students. He holds his doctorate of Ministry in Urban Missions from Westminster Theological Seminary, a master of business administration degree from Iona College and a bachelor's degree from Nyack College.