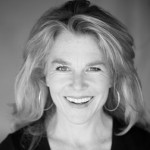 Nyack Village Trustee Jen Laird-White will soon announce her run for Mayor, likely facing incumbent Richard Kavesh in a September Democratic Primary. Laird-White confirmed the veracity of political rumors to Left of the Hudson, and said that she's strongly considering a run and will make an announcement '€œin about a week.'€
A former broadcast  journalist, Laird-White has been active in civic causes since she moved to Nyack with her family in 1999. She was elected to a two-year term as a Village Trustee in 2009. Previous to that, Laird-White founded the Nyack Park Conservancy, an ambitious organization dedicated to recasting Memorial Park with more diverse recreational options. Without taxpayer money, the Conservancy developed what is often called '€œa world-class park design.'€
Her role with the Park Conservancy prompted former Mayor John Shields to appoint Laird-White to the Village's Parks Commission. She continues to serve on that board in addition to her duties as a trustee.
While Laird-White's impending candidacy comes as a surprise to some, others saw this coming months ago: '€œI think Jen feels her talents are in managing, not legislating,'€ a villager active in civics said. '€œI think that if you're considering either Richard [Kavesh] or Jen, what you're really considering is two different management styles. They have different degrees of pragmatism and have different ambitions for the village.'€
However, Nyack's finances have seemingly improved since Kavesh became mayor in 2009. Recently, the village announced an annual tax hike for less than a percent after many years of large increases. Nyack was able to do so mostly as a result of debt consolidation. The village, however, still has many pressing issues, including the Superblock redevelopment, shopping district beautification, the neglected municipal marina, and noise and crime issues resulting from a burgeoning Main Street nightclub scene.
A Democratic political insider, who asked not to be named, told Left of the Hudson that while he felt Laird-White's candidacy was '€œa long shot,'€ he wouldn't count her out. '€œJen's got a pretty good brand, but it will be hard to beat an incumbent Mayor who was in office during such a small tax increase.'€
Nyack is such a heavily Democratic area that whoever wins the September primary will almost surely win the general election in November. Republican and third-party candidates typically only garner a small percentage of the vote, and rarely is there a challenge from right. Even 2009's hard-fought Independence Party challenge by erstwhile Democratic candidate Denise Hogan fell well short, even with profound support from local businesses.
Local Democratic committees do not discourage primaries, although committee members will likely endorse one candidate for Mayor at an upcoming village convention. The lack of a party endorsement should not dishearten candidates from seeking the Democratic spot on the primary ballot. Locally, candidates who have not been endorsed by their parties often go on to defeat a committee's choice.
Cliff Weathers is the publisher of Left of the Hudson, a progressive news and opinion blog for the Lower Hudson Valley.