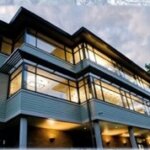 Nyack, May 12 — The Nyack Library will receive a grant of more than $150,000 to build and furnish a public access computing area. The funds will be used to purchase furniture, equipment, shelving and millwork for library's newly renovated building.
'€œOur public libraries are increasingly being relied on as a source of free, high-quality education and entertainment, and we must make every effort to ensure our libraries can meet this demand,'€ says Assemblywoman Ellen Jaffee (D-Suffern).
Part of the funding will go toward the purchase of three self check out units and shelving for fiction, popular materials, arts and home & garden reading materials.
The grant is part of the $14 million Public Library Construction Grant Program which finances construction of new library buildings and the renovation or expansion of existing space. In addition to the Nyack grant, Jaffee says the Tappan Free Library will receive $112,470 to expand their space.
Last weekend the library held a rededication ceremony to mark completion of a three year $11.5 million expansion.
Jaffee says New York's public libraries are in urgent need of renovation and upgrading. More than 40% of the over 1,000 public library buildings in communities across New York are over 60 years old. Additionally, many of New York's public libraries can't accommodate users with special needs. And because of outdated and inadequate electrical wiring, they can't public access to computers and the Internet.