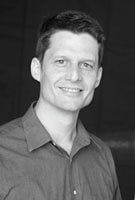 by Doug Foster
I have been honored to serve Nyack as a Trustee for the last year and a half. I believe that my background and experience as a professional urban planner, head of non-profit boards, and database/web developer gives me the '€œtools'€ to be a useful member of our village's management team. With that in mind, I will be running for re-election to the Village Board this Fall.
The Village Board's success in the last year and a half has been a team effort, but I would like to highlight several personal contributions.
First, right after starting as a Board member, budget season was upon us and the village had a structural deficit and a departing Treasurer, who contained most of the village's institutional knowledge on budget and administration. In order to get and understanding of our financial situation, I built a dynamic budget document that identified '€œdiscretionary'€ line items and integrated all variables into the property tax formula so we could instantly see what the impact would be on the tax rate. With a '€œnatural'€ tax increase of over 13%, it was the only way to identify opportunities to trim the budget and understand the impact on property owners. In that first year, it took a great effort to keep the property tax increase under 9%. Even at the April 2010 board meeting where we passed the 2010/11 budget, we were making changes and could instantly see the impact on the tax rate moments before we passed the budget. Our Village Treasurer still uses this document.
Starting with the invitation by Bob and Nan Gundersen, I spearheaded the formation of the Downtown Marketing Committee, which started an ongoing discussion and planning between merchants and Village Hall. Jen White has taken over the next version of that group and this dialogue is critical to manage issues like the impact of the streetscape improvements, safety/noise issues, local ordinances and the review process, marketing/branding Nyack, etc.
All Village Board members, and many community members, have worked on the '€œSuperblock'€ planning, but I provided overall management to the project on behalf of the Village. I believe this planning of the core of our downtown is perhaps the cornerstone project to define Nyack's future over the next 100 years. Whatever the outcome, our community has an opportunity to define its future.
Our initial priority upon election in 2010 was to stabilize the village budget and overall administration. Now under the competent hand of our Village Administrator, our debt consolidation to remove our structural deficit, and creation of critical policies/procedures, we can focus more effort on planning and building Nyack's future.
Doug Foster is serving his first term as a Trustee of the Village of Nyack, NY. He is a co-founder of NyackNewsAndViews who relinquished editorial control when he decided to run for the Village Board in 2009.