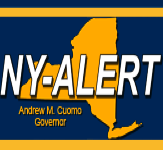 A severe thunderstorm warning for a storm with winds up to 70 mph is in effect until for Westchester, Rockland, Putnam and Bergen counties until 1245 pm EDT.  National Weather Service  radar shows a line of severe thunderstorms capable of producing destructive winds in excess of 70 mph.
According to the National Weather service,
Doppler radar has indicated some weak rotation within this storm. While not immediately likely…a tornado may still develop. If a tornado is spotted…act quickly and move to a place of safety in a sturdy structure…such as a basement or small interior room. A severe thunderstorm watch remains in effect until 400 pm Thursday afternoon for southern Connecticut and northeast New Jersey and southeast New York.
Source: National Weather Service, 04/28/11 12:16 PM