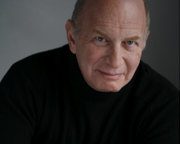 The Rockland Municipal Planning Federation has recognized Nyack architect Jan Degenshein with their Distinguished Services Award in honor of his planning and land use work in Rockland County.
Degenshein says that planners are in the business of enhancing and saving communities. '€œIn zen philosophy, when one saves the life of an individual, one is responsible for that individual for the duration of his or her life," says Degenshein in accepting the award.  "So, too, when one endeavors to save the life of a community, he or she is responsible for the on-going well-being of that community. Thus, we are charged with the long-term welfare of the communities we save. It is a daunting and humbling task,'€ he said.
As an associate board member of the Rockland Municipal Planning Federation, Degenshein has worked on affordable housing initiatives. Degenshein's work to connect affordable housing to economic development and stable taxes has been a successful formula, producing 28 units of affordable accessible housing in Nyack and 10 units of affordable housing for emergency service workers in Nyack.
As a principal at Degenshein Architects, Planners of Nyack he has volunteered his time on projects for the federal government, New York State, Orangetown, Clarkstown and Nyack as well as not for profit groups that promote balanced growth and environmental responsibility.