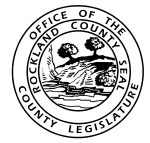 Rockland County, March 18 — County Executive Scott Vanderhoef delivered his 18th State Of The County address to legislators on Tuesday night declaring that "Rockland County's economy has turned the corner…due in part to sound fiscal projections and foresight."  Legislators, concerned about plans to sell the Summit Park Nursing Home and an almost $18 million budget gap, expressed some support but more concern.
Harriet Cornell (D), Legislature Chairwoman
The State of the County address by the County Executive focused on a theme "Rebuild, Renew, Restructure" — necessary to account for state and federal fiscal restraints.

Most of the talk was optimistic and he celebrated government's ability to maintain services despite a much smaller workforce.  The speech as delivered was short on specifics for county government.

He did talk about his decision to seek authority from the state government to create a Public Benefit Corporation (PBC) to which the county's hospital and nursing home would be transferred — a way, he said, to close the revenue gap of $17.8 million and to reduce the deficit.

This proposal which first came to the Legislature in the County Executive's budget on October 25 is still not a clear plan and is a matter of great concern to the Legislature.  A majority of the Legislature agreed to take the first step by calling for the State Legislature to grant a Home Rule request to create such a PBC but is very disappointed that no steps have been taken to date to analyze whether such creation is possible, whether the Governor would sign such legislation and, if so, whether a PBC would be able to  operate more profitably than the current set-up–given changes in Medicaid funding and other state constraints.

There is a great deal of unhappiness on the part of legislators that no clear-cut alternatives were offered until March 14.  Even the "plans" offered come with no recommendation from the Executive Branch.  On Tuesday, I offered a number of ideas on how to move ahead, seeking a combination of service cuts (on top of many taken over the past few years), voluntary furloughs, and abolition of over 180 vacant positions so we are not left in a desperate position if the Public Benefit Corporation does not materialize.
Legislator John Murphy (R)
County Executive Vanderhoef's address was the story of remarkable achievements while lowering the property tax rate  for county government purposes to the second lowest in the state and reducing the county payroll by 30% over the past few years.  It's the best county government record in the state.  Scott is a fantastic County Executive. Regrettably,  the financial mandates and problems of the state government and the bottom dropping out of the economy in general have forced us all into a  financial pickle, but together, we will get us out of harm's way.
Legislator Alden H. Wolfe (D)
I certainly share the County Executive's pride in all of the accomplishments that we've achieved through the years, from creating new programs to serve county residents to making county government work more efficiently.

I'm concerned, however, about the proposed sale of our nursing home and hospital to a public benefit corporation.  It remains to be seen whether this proposal will ultimately result in a net win for county taxpayers.  I look forward to receiving detailed information regarding the risks and benefits of this proposal, so that my colleagues and I can make an informed and educated decision.
Legislator Ed Day (R)
The County Executive gave an upbeat presentation, pointing to increased sales tax revenue and a declining unemployment rate.

While I do share his sense of optimism about where our county is heading, in my view we must assess the results of the State Comptroller's office which I lobbed successfully for. We also must navigate through his proposal for a Public Benefit Corporation, as it would define how we deliver health care going forward in our County along trying to gain confidence in his belief that it bring in the expected revenue projections he included in his 2011 budget, for if it does not, it will create a deficit I fear we would not recover from.