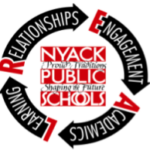 Nyack Schools celebrates its diversity and world multi-culturism on Wednesday, March 9 through informative lessons, hands-on activities, entertainment and personal stories.
Activities include heritage research, interviews with family members, a review of the Arab world's contribution to the development of Algebra, the relationship between Irish hunger and US immigration and a Haitian drummers' assembly.
For more information about the specific activities planned for each school, visit NyackSchools.com.