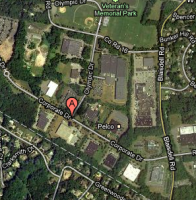 Legislation allowing Orange and Rockland Utilities to swap land to build an electric transition structure has been approved by the NYS Senate. The Senate bill was sponsored by Senator David Carlucci (D-Rockland). An Assembly version is being co-sponsored by Assemblywoman Ellen Jaffee (D-Suffern).
O&R wants to construct and operate electric transition structures and overhead and underground electric transmission wires on parkland to feed the Corporate Drive substation in the Town of Orangetown. The town hopes to alienate parkland in the form of an easement in order for O&R.
Carlucci says the land swap and subsequent construction will create jobs. '€œThis substation will provide sufficient electric service to the Corporate Drive area in Orangeburg to ensure that existing corporate employers remain a vibrant part of the Orangetown community,'€ Senator Carlucci said.
"This bill is critical to preserving a community's character, protecting local jobs, and most importantly responding to constituent needs," said Assemblywoman Ellen Jaffee (D-Suffern).
Officials hope the new substation will provide additional capacity encouraging business expansion in Orangetown. Officials say this O&R facility is key to providing reliable electrical services to a planned Verizon data center expansion, saving 200 jobs that would have been lost without these reliable electrical services.
See also: open.nysenate.gov S2404-2011
Map Credit: Google Maps