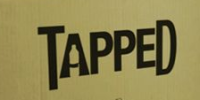 by Alan Levin
Concerned about the future of water locally and on the planet? Tapped, a hard-hitting documentary which examines the role of the bottled water industry and its effects on our health, climate change, pollution, and our reliance on oil, will be shown this Sunday, Feb. 6 at 2:30p at FOR in Upper Nyack.
A panel discussion follows the screening. Panelists include
Connie Coker: Chair of the Environmental Committee of the Rockland County Legislature, retired midwife and longtime activist for environmental and social justice issues.
Laurie Seeman: Artist and long-time water activist who has lived near the Hudson River for 30 years. She conducts classes along the river's shores and tributaries.
Patsy Wooters: Torne Valley Preservation Association chair since 2006. Founding member of the Ramapo Highlands Coalition and member of the Rockland Coalition for Sustainable Water.
For more information and the trailer at http://www.tappedthemovie.com/
The Fellowship of Reconciliation (FOR) is located at 521 No. Broadway, in Upper Nyack. The
suggested donation for this screening is $10.