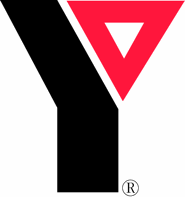 It's a time to start on those New Years' resolutions — like losing those extra pounds you might have added during the holidays. But if you were planning on swimming your way to better health at Nyack's YMCA, you'll need to wait a few more weeks before making a splash. A December 1 storm damaged the 2nd floor ceiling at the Y closing the pool, sauna and hot tub until repairs are completed in mid-January.
The Rockland YMCA says progress has been made — but the pool will remain closed until sometime later this month. "As of January 1, the pool has been drained, scaffolding erected and all of the ceiling has been demolished," the YMCA Website reports.  "The construction details of the ceiling have been specified and we anticipate obtaining a building permit on Monday, January 3.  Work on installation of the new ceiling will start as soon as the building permit is approved.  Following the installation of the new ceiling it must be painted and the pool refilled and brought to the proper temperature and chemical balance."
The Y says they are still on target for a mid-January re-opening of the pool. Until then, members can swim at the Tarrytown, White Plains and Ridgewood, NJ YMCA's as well as the  Diplomat Health and Swim Club in Piermont. Hours and directions to these facilities have been posted online.