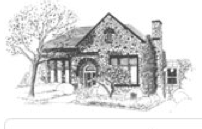 '€œLove and Publishing: She Writes, He Produces, Together They Publish'€ is the topic at 7p on Thursday Jan 12 at the Nyack Library when local author Tina Traster and her husband Rick Tannenbaum talk about their collaboration. They worked together to turn Traster's New York Post column '€œBurb Appeal'€ into a Kindle e-book and then a print-on-demand paperback, a journey that boosted both their careers and their marriage, too.
The first part of their discussion '€œThe Genesis of a Column'€ will explain how Nyack and its surrounds became a transplanted city girl's muse and how that led to a body of work about life in a rural suburb which has been the basis of Ms. Traster's Post column '€œBurb Appeal'€ since 2006.  While the second part of their discussion '€œFrom Column to Book,'€ will discuss the process and details of turning Ms. Traster's columns into an e-book on Kindle and the third and final part of their discussion '€œFrom e-book to Print-on-Demand'€, will explain the challenges of publicizing an e-book at a time when few people have kindles or are aware that e-books can be downloaded to PCs.  In the final part of their discussion, they will also share what they learned about putting up an author's page, how libraries do not have distribution access to Amazon's e-books and why that led to their decision to move to print-on-demand publishing using CreateSpace.com, as well as explaining how CreateSpace.com works.
Ms. Traster's book '€œBurb Appeal: A collection of humorous essays'€ is based on her Post column and contains stories of how Ms. Traster, a '€˜city girl', has embraced and navigated life in a rural suburb north of Manhattan.  The stories in this collection introduce the reader to nutty neighbors, bumbling town officials, new friends, a plethora of domestic and wild animals, as well as Ms. Traster's own family.  Besides being a Post columnist and award winning author, Ms. Traster, is a Huffington Post blogger and her work has appeared in more than forty publications including The New York Times, Family Circle, Ski Magazine and on NPR.  Ms. Traster and her husband share their old farmhouse in the Hudson Valley with their daughter, five cats and six chickens.
A Question & Answer with the authors follows the presentation. For more information, e-mail reference@nyacklibrary.org or call the reference desk at (845) 358-3370.