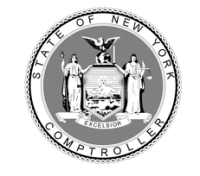 Responding to calls from country legislators, the New York State Comptroller's office will conduct an audit of Rockland County finances. The state had initially decided to delay a decision to audit until a formal risk assessment had been completed, but the county's falling bond rating has prompted swifter action by NYS officials.
State Comptroller Thomas DiNapoli's office notified Rockland County Executive Scott Vanderhoef of the accelerated schedule in a letter dated January 11. "In light of the issues raised in the recent lowering of Rockland County's bond rating, we have decided to forgo our normal risk assessment process and initiate an audit of the County's financial condition," wrote Christopher J. Ellis, the Chief Examiner in the Division of Local Government and School Accountability.
NY State had initially decided to delay an audit until an on-site risk assessment had been completed in response to an earlier request by Rockland and the NYS Commissioner of Finance. On January 4, Moody's Investor Services produced a grim assessment of Rockland's financial situation and lowered the county's general-obligation bonds from Aa3 to A1. '€œWe believe that the county's financial position is likely to continue to deteriorate over the near term,'€ said Moody's.
An emailed response from County Executive Scott Vanderhoef acknowledged the upcoming audit. "We welcome reviews of our financial operations and look forward to a fruitful dialogue," he said.
"We can no longer guess our way out of our financial problems," says County Legislator Ed Day. "We need to get 2011 right, as it will be a defining year for this county." Day, who is a Republican, proposed legislation last month requesting a state audit of the Republican county executive's budget process. "I look at the Comptroller's efforts as an 'angel on our wing,' helping to provide much needed professional assistance in making the best judgments for the people of Rockland," Day says.
Rockland County Legislature Chairwoman Harriet Cornell has been in contact with Deputy Comptroller's Steven Hancox's office concerning Vanderhoef's plan to plug an $18 million shortfall in the current budget by creating a public benefit corporation to sell the county nursing home facility Summit Park.
Saying that "this speculative proposal is causing great angst among the legislature," Cornell and Rockland County Legislator Michael Grant repeated their concerns to Hancox on a conference call following the bond downgrade announcement. "Over the years, the legislature has talked about how the county budget consistently overestimates sales and mortgage tax revenue," Cornell says. Last week, Cornell said she was forming an advisory committee with private sector experts who have public sector experience to develop a county deficit reduction plan. "I look forward to hearing the recommendations of the audit," she says.
NYS provides a detailed overview of the audit process on the NYS Comptroller's website.
See also: