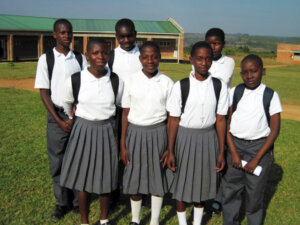 by Jen Fineran
Come to the Nyack Center at 7:30p on November 12 for a special evening of exciting African drumming, delicious food & special guests. It's a special night to celebrate the opening of Mzuzu Academy, the first international high school in northern Malawi, founded by Valley Cottage resident Anna Msowoya-Keys.
Join our community effort and bid at the live auction to "fill the container" with much needed equipment and school supplies for shipping to Malawi. The evening is sponsored by Maloto, a non profit group dedicated to helping women and children in Northern Malawi overcome the vast challenges resulting from extreme poverty and HIV/AIDS by supporting economic development activities and education initiatives.
Space is limited, so reserve your ticket now by calling 845-358-3272. Tickets are $20 for adults and $10 for children.
Maloto which means '€˜dreams,' works on a daily basis to transform the lives of women and children living in extreme poverty in Northern Malawi by supporting education and economic development initiatives. If you are unable to attend the benefit but would like to contribute to the effort, please send your tax deductible donation to, Maloto, Inc. 85 S. Broadway, Nyack, NY 10960. Maloto is a 501 (c) (3) organization.
November 12th at 7:30 | The Nyack Center | Corner of Depew & Broadway, Nyack, NYPlease join us for Maloto's 2010 Fall Fundraiser.