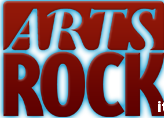 by Peter Danish
For the past two years, the media has been full of articles concerning the dire state of arts funding during this current economic crisis.  The simple truth is painfully obvious: even in the best of times funding for the arts is a struggle.
One of the wonderful things about Rockland County is the fact that there are more not-for-profit charitable organizations than any other county in New York State.  Quite a statement considering we are also the smallest county in the state.  On the surface, that statistic speaks to a uniquely civic-minded, service-oriented community.  But the myriad of important and deserving causes make fund raising for the arts even more difficult.  .
That is a pretty big burden to bear.  That is precisely what makes Arts Rock's inaugural season such a success story.  ArtsRock was formed to ensure that a wide range of performing arts continues to be available, affordable, and accessible to the Rockland County community.  With the folks at Friends of the Nyacks as our sponsor, we began producing first-class, high-quality programming, and supported existing performing arts not-for-profits with unified marketing.   We chose to partner with several venues across Rockland County (The Lafayette Theater in Suffern, The Nyack Center, The First Reform Church, to name a few) Our philosophy was to put the appropriate artist in the appropriate venue.  Our inaugural season included performances by such world-class artists as Grammy-winning, Classical Guitarist Sharon Isbin and legendary comedian Robert Klein, as well as family-oriented fare like Grammy-winner Tom Chapin and Jeffery Friedberg's Bossy Frog Band.
Given the difficult economic climate, the community responded in a way we could hardly have dared to hope for.  Virtually every performance on our schedule this season played to a full house.  For that, we humbly say thank you!  And anyone present at the Sharon Isbin show (where she stuck around for two hours after the performance to sign autographs and field questions) could attest to the very special nature of the evening.  To borrow an expression from a current TV commercial, it was '€œpriceless.'€  This kind of entertainment and experience is what Arts Rock seeks to continue and expand next season.
We had some growing pains and learned some valuable lessons, but by and large, the results spoke for themselves.  Ultimately, we did something that very few arts organizations can lay claim to even in the best of times: we ended the season in the black!    It took the combined efforts of many selfless, talented (volunteer) professionals and the support of the community all around the county, but it showed us that it is fiscally possible to produce and present first class arts and entertainment in our county.
Our slogan is and remains: '€œIt Starts with the Arts,'€ and after our first season we are more convinced than ever that our community wants, deserves and will continue to support the arts.   We will be announcing our fall season shortly and it promises to be bigger and better than last year, featuring such superstars as Lewis Black and Sigourney Weaver, to mention just a few.  Check our website Artsrock.org regularly for updates.
We want to thank all the Nyack News and Views readers for their support this past year, giving us the opportunity to bring the arts to audiences around the county, and we look forward to many more wonderful evenings together in the future!
Peter Danish is Vice Chairman of Arts Rock.