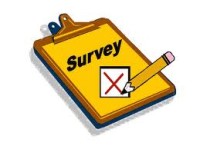 The Nyack Environmental Committee has distributed its Green Questionnaire, a survey on Nyack's environmental concerns and desires for a Greener Nyack. Look for drop boxes throughout 13 locations along North and South Broadway and Main Street corridors.
What do you want Green Nyack to look like? Can Nyack be the "greenest" village in Rockland County? These are questions that the newly formed Environmental Committee of the Village of Nyack will attempt to answer. And you can play a part!
These locations are generously hosting drop boxes for the Green Questionnaire:
Village Hall, 9 North Broadway
The Nyack Library, 59 South Broadway
Maria Luisa, 14 South Broadway
Chef's Market, 20 South Broadway
The YMCA, 35 South Broadway
The Nyack Center, 58 South Broadway
Turiello's Pizza House and Restaurant, 76 Main Street
Palmieri Wines and Spirits, 85 Main Street
Koblins Pharmacy, 96 Main Street
Sign Of The Times, 112 Main Street
Tarantella Restaurant and Pizzeria, 128 Main Street
Tascha Coffee Shop of Nyack, 140 Main Street
Main Essentials Vegan and Vegetarian Restaurant, 145 Main Street
Didier & Dumas Patisseri, 165 Main Street
The Nyack Environmental Committee was created in February of 2010 by Mayor Richard Kavesh. The Environmental Committee aims to adopt state of the art practices, policies and systems to make life in "our village" as environmentally, economically and socially sustainable as possible and minimize our collective environmental impact to the greatest extent possible.
Please join us in creating a greener, healthier Village of Nyack! We meet at 7pm on the 2nd Monday of each month at the Nyack Village Hall, 9 North Broadway. Call Deborah Turner at 845-480-9006 for more information and to confirm date of the next meeting.
Look for the Green Questionnaire!
'€"Stan Morris
Nyack Environmental Committee