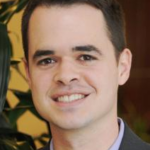 Join Left of the Hudson on Rockland World Radio tonight at 8p as we welcome State Senate candidate David Carlucci. We'll discuss the path to reform in Albany, government transparency, the MTA, and the economic climate in Rockland and Orange Counties.
Carlucci is serving his third term as Clerk of Clarkstown. As an early adopter of information technologies, he has brought the town into the 21st Century by digitizing hundreds of thousands of documents and using advanced medias to make municipal government more efficient. As a candidate for the New York State Senate, Carlucci faces County Executive C. Scott Vanderhoef in November.
Send your questions for David to lefthudson@gmail.com, and click here to tune in.