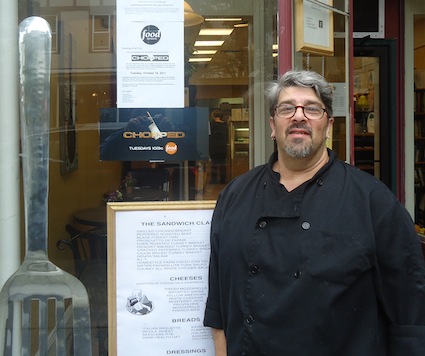 by Samuel Anderson
"It was a fun day off," said Cris Spezial, owner of Nyack Gourmet. Spezial was interviewed on July 13th as part of Food Network's nationwide search for new and interesting personalities to star in two upcoming shows. "I'm just a Vegetarian Sicilian Jew with a lot of tattoos." Spezial told Food Network.
Spezial auditioned for Chopped and Killer Dinner Party. Chopped contestants must make a three-course meal using pre specified (and often strange) ingredients with one participant eliminated after each course. Killer Dinner Party contestants must design a meal around a chosen theme with a matching décor. Given a choice, Spezial would prefer to be on Chopped.
Spezial is now waiting for his 30-minute video interview to be shortened into a three-minute clip for the producers to review before deciding who will make the final cut.