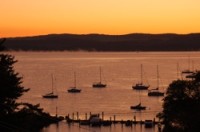 NyackNewsAndViews is offering Student Summer Internships to help write, edit and market Nyack's online community news and opinion Website. Volunteers of all ages are also welcome to participate.
Writing: Applicants will have a chance to brainstorm, research, write and publish stories of interest to the the greater Nyack community under their own byline.
Editing: Editors help rewrite press releases received from community groups, companies and local government groups. Volunteers who serve as editors will have an opportunity to learn WordPress, the open source content management software behind NN&V and most blogs.
Marketing: NyackNewsAndViews offers free advertising to qualified non-profit groups in Nyack and Rockland county. Volunteers for these positions will help reach out to these groups and create ads which link to each groups' Website.
Working at NyackNewAndViews offers an opportunity to learn about web publishing and gain valuable experience and resume material as well as have a chance to learn first hand about your community, interact with local leaders and contribute to a fast growing news publication. The  internships are open to students from middle school through college students. Volunteer positions are open to applicants of all ages.
Please contact dave@NyackNewsAndViews.com for more information.