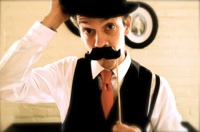 Kids of all ages are invited to Memorial Park this Wednesday at 6p for for a free show of music and magic.  Lanti Music Studio will lead off the evening with uplifting sing-a-longs for all followed by a Mario the Magician show full of handcrafted props, inventive routines, slapstick comedy and constant audience participation.
It's an opportunity for children to experience and participate in two wonderful art forms while taking advantage of Nyack's beautiful Memorial Park, with its gorgeous views of the mighty Hudson. Look for the free raffle, face painting, giveaways, too! There's even a chance to win a magic show for your next party and two music lessons at Lanti Music Studio.
Join the fun this Wednesday, May 26 from 6-7p at Memorial Park in Nyack.