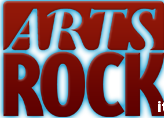 ArtsRock, an organization that promotes the arts and puts on productions, has received a $15,000 gift to further the performing arts in Rockland County.
"I support the arts because it let me dream big as a kid," says Hal Coon. "It helped me find the path of discovery and knowledge — and now I want to help others along that path." Coon and his wife are donating $15,000 to the fledgling organization.
"This generous donation will assist us in getting started and keep the programming moving forward," said Elliott Forrest, one of the founders of ArtsRock. Forrest will host a conversation with actor and comedy legend Robert Klein on May 13 at the Lafayette Theatre in Suffern.
Backed by a group of entertainment industry professionals, ArtsRock strives to produce quality programming by supporting existing performing arts not-for-profits with unified marketing in venues such as working in such venues as the Lafayette Theatre, The First Reformed Church, Nyack BOCES and The Nyack Center.