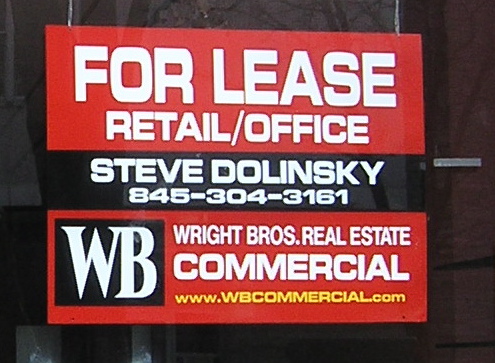 by Steven Dolinsky
If you drive through Nyack these days, you will notice a bunch of vacant storefronts.   As a Nyack resident and local realtor specializing in the commercial area, I have been fortunate to be instrumental in helping many businesses including the Art Cafe, Main Essentials, True Food Cafe, Playing Mantis, Nyack Hot Yoga and Nyack Burger Hop locate in Nyack.
My quest with this post is to find out what YOU feel Nyack is still missing.   I get many calls on my retail storefronts and most of them are for businesses we already have, or just don't seem to work for Nyack. Merchants come and go too quickly.  Too much turnover.  I have my own opinion on what we need here in the village, but I want to hear from YOU.  I have a great retail storefront at 116A Main Street that is being totally renovated for Nyack's next new business.  I want to attract a tenant that will thrive in Nyack and succeed.  One that Nyack residents want.
I am taking a poll and I will post the results to share with local entrepreneurs who might then see the opportunities available in Nyack. And maybe they will then seize these opportunities and bring to Nyack what we all want.
Add a comment below and let me know what new businesses you would like to see in Nyack.
Steven Dolinsky is a real estate broker with Wright Bros Real Estate in Nyack.