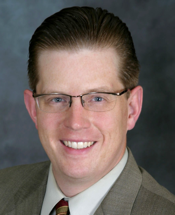 by Scott Baird
While running around on business appointments last week, I heard the President give a speech which echoed some of the feelings that I have for small businesses and entrepreneurs.  He said:
Over the past 15 years, small businesses have created roughly 65 percent of all new jobs in America.  These are companies formed around kitchen tables in family meetings, formed when an entrepreneur takes a chance on a dream, formed when a worker decides it's time she became her own boss.  These are also companies that drive innovation, producing 13 times more patents per employee than large companies.  And it's worth remembering, every once in a while a small business becomes a big business — and changes the world.
I agree with every word of this- and I am very glad that our chief executive also believes this.
Main Street is where real capitalism happens.  Not the exploitative capitalism we hear about on the 6 o'clock news- but the adventure of individuals, with an idea, striking out and changing the world, and making a little money doing it.  These individuals are the people who- in the heart of the recession- wanted to lease property.  These are the people who- when you couldn't find a commentator with a positive spin on any dial, in any medium- thought that they had a great idea and a bright future.  These are the businesses who never stopped looking for good people to hire.
Entrepreneurs drive the real estate market, improve the downtowns that others have fled, create jobs, contribute to local charities, and single-handedly support our nation's economy (and our village, town, county and state economies also).   Small businesses are the American Dream.  People immigrate to our country to participate in this dream.
What Mr. Obama said next, though, really made me pull over and listen.  He said:
That's why it's so important that we help small business struggling to stay open, or struggling to open in the first place, during these difficult times.  Building on the tax cuts in the Recovery Act, we're proposing a complete elimination of capital gains taxes on small business investment along with an extension of write-offs to encourage small businesses to expand in the coming year.  And I believe it's worthwhile to create a tax incentive to encourage small businesses to add and keep employees, and I'm going to work with Congress to pass one.
From his lips to Congress's ears.
Next year is starting to look pretty good'€¦
Scott Baird is a commercial real estate broker in Rockland County.