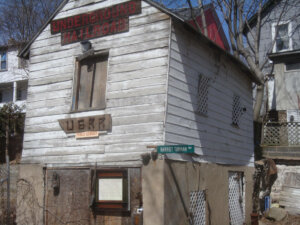 by Joseph Mitlof
I'm a local history writer looking for items and anecdotes for several articles being considered for the Rockland County Historical Society's "South of the Mountains" quarterly publication.
First, a tip on the location of 18th & 19th century 'boot scrapers'. Second, anecdotes relating to the mid-19th century, 'Underground Railroad'. Third, locations of 18th & 19th century barns, stables, outhouses and 'out buildings' in general. Yes, it's true, for some of us celebrating the 'New Year' means celebrating the 'Old Years'.
Please write to me at byways@optonline.net if you have any information to share.
Thanks, and Happy New Year to all.