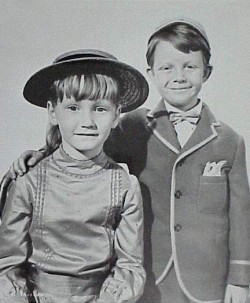 By Dave Zornow
Nyack Village Trustee Richard Kavesh will appoint a replacement for himself on the Village Board when he becomes Nyack's new mayor on January 1.
Some Nyackers might be feeling like children whose parents are searching for a nanny. Much the same way Jane and Michael Banks felt before Mary Poppins arrived.
Jane and Michael wrote a letter looking for the perfect nanny. If we could hire those cute Disney kids to conduct a search for our perfect trustee, what would their criteria be? Perhaps  something like this:
If you want this choice position
Have a liberal disposition
Political know how '€" of course
Never been arrested '€" never been to court!
You must be kind, you must be witty
Consolidate villages — form committees
Support the arts, never cheat
Always be humble — don't lobby for this seat.
Improve the safety of our town
Raise the spirit, bring taxes down
Make our village safe during dark
Police patrols in Memorial Park
It's good to party we agree
But it's time to sleep when clocks strikes three
Work with  bars and  shop owners too
Consensus for all is good to pursue
Love the arts and beat the clock
Help to save the superblock
After six make parking free
Start at ten — that's the key.
Never be cross don't be cruel
Be a leader don't play the fool
Love our village day and night
So people can thrive without a fight
If you won't scold and dominate us
We will never give you cause to hate us
We won't curse your name or scream and shout
Try to embarrasses you or call you out.
Hurry, new trustee! Many thanks.
Yours,
Village on the Hudson, Banks
Feel free to click comment or add a few verses of your own.