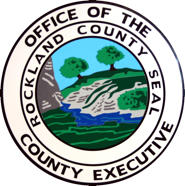 Rockland County has filed a brief with the Supreme Court against the Federal Aviation Administration's NY Metropolitan Airspace Redesign Project arguing that the Court of Appeals incorrectly dismissed the county's claim that the agency disregarded rules regarding proper public notice and comment.
'€œWe will fight this case in the top court in the country to make sure our concerns are vetted in court,'€ says County Executive C. Scott Vanderhoef. '€œThe FAA believes it can disregard the voices and the quality of life of Rockland residents,'€ he says.
The suit contends the FAA violated its own rules in failing to seek Rockland County's input on noise created by the new flight paths. Additionally, the brief contends the Court of Appeals' did not consider critical Clean Air Act regulations by excusing the FAA from quantifying increased air emissions from the redesign plan.
The Rockland County Legislature recently approved an additional $15,000 expenditure for outside counsel so that the County could continue to fight against the FAA's redesign plan in court.
Source: Office of Rockland County Executive