by John Shields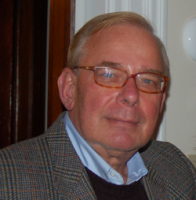 After reading Rockland County Democratic Chairman Vince Monte's endorsement of Richard Kavesh for Mayor,  an endorsement he has every right to make,  I am compelled  to set the record straight.
While Mr.Kavesh did lead the passage of a local law that requires 20% of  every development to have affordable housing, this was a bill passed by the entire Board.  As it turns out this was a mistake.  Since the bill was passed no housing has been built .  Projects have been scuttled because that amount of affordable housing is not cost effective for developers to build.   Note, however, that Nyack added 25 units of low income housing at Waldron Terrace.  This housing was done through the hard work of the Nyack Housing Authority and the cooperation of the Village Board.
Sidewalks and drainage were the  result of a Community Development Block Grant, as were the rest rooms in Memorial Park..  Although Mr. Kavesh was the Village Board Liason to the committee.  Each project was presented to the Community Development Block Grant Committee  for discussionn and approval, and then to the Village Board for approval.
The parking was initiated by the Nyack Parking Authority and with the approval of the Village Board was designed and constructed.
As with all the projects that Mr. Monte gave credit to Mr. Kavesh,  they were the result of a cooperation of many in the community, including citizen committees and the Village Board working together.  This is most often the case in a small town.
For Mr. Monte to claim,  and make it seem, that Mr. Kavesh works alone is to disregard and show a total lack of knowledge of how the process by which things are accomplished in the Village of Nyack.
Although Mr. Kavesh voted against the recent tax increase this was after several months of going over the budget by the Board.    The final budget was arrived at after much struggling over what to include and what to cut in the budget.  Mr.  Kavesh's "no" vote is meaningless since he had no alternative to the budget passed.  It is easy have a political "no" vote rather than taking  the responsibility for a "yes" vote and for what needs to be done.
At the same time it has been a yearly battle with Trustee Kavesh to support the Nyack Center, which provides breakfast programs and programs for youth, and a bigger battle for Camp Nyack,  a summer camp for those who would be otherwise unable to have any summer program.
It is Mr. Kavesh's strategy to take credit for what groups and committees and Boards worked hard to achieve.  It is too bad that Mr. Monte has never attended a Board meeting or any of the meetings that led to all the above programs and initiatives that many worked hard to create.
A final note,  it was without Mr. Kavesh that a new streetscape design to beautify our downtown was created, and only in an election year could he be persuaded to vote for the necessary money for engineer's drawings,  a necesary step so that money can be sought for its execution.
Mr. Kavesh campaigns for full disclosure and transparency, and yet runs a campaign that is based on obfuscation and equivocation, rather then full disclosure and  full credit to the many who make Nyack  a great Village.
John Shields is the Mayor of the Village of Nyack.