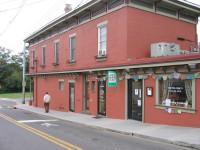 If you Google the phrase  "Nyack Holistic," you'll  get a long list of practitioners, confirming that our little Village attracts businesses focused on spirituality and healthy living.  The fact that there's  a health food store (Back to Earth) and the "New Age Center" right on the prime corner of Main and Broadway shows how this "sector" of businesses are key to  Nyack's commercial mix.
Despite these many local establishments,  and the many residents who live in the Nyacks because of its progressiveness, there seems to be a lack of cohesion and community.  There's now  hope that  this may be changing with the welcoming addition of some  new, home grown, businesses aiming to build a thriving,  holistic community.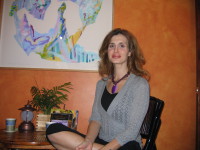 One burgeoning business is the Skyelight Healing Arts Center, located on Depew just above Franklin.  Dawn Colombo took over from Petrina's Place yoga studio, renaming the center after her son Skye.  It has expanded into a healing arts center (with Petrina and others still teaching yoga there).  It's another great addition to the wonderful cluster of stores on Franklin, south of Main (see article).  Dawn's  developing more than just a yoga studio.  Her goal is to establish  a place where a sense of community and sharing can grow and flourish.  She intentionally located in a lower income neighborhood, not usually known for "new age" businesses so that all would feel welcome to come in and see the many wonderful offerings.
Skyelight has loads of activities (see calendar), for all types including children.  On Wednesdays at 12:30pm she has community yoga, for a very affordable $5, designed to get everybody doing downward dog regardless of their budget.  Participate in interfaith services, Reiki circles, tantra workshops, Young Avatars children's group, drumming circles and more.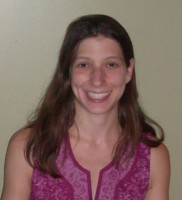 Another important forum is the Natural Awakenings magazine.  Deborah Turner started the local version of Natural Awakenings in August 2008, covering Rockland and Orange Counties.  She prints 11,000 pieces each month, and it's free for everyone.   It's main areas of focus are  natural health, green living and creating a conscious and holistic lifestyle.
The goals are to educate and inform people about environmental and health issues, while building community and connection. It also includes a wonderful array of practioners to choose from.  Nyack's been the biggest consumer of the magazine, but Deborah says it's expanding in all parts of the two counties.  Pick up a copy at Skyelight, Back to Earth, the New Age Center,or any local,  holistic minded store.