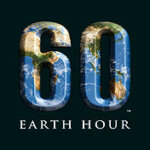 Tonight, millions of people are going to participate in Earth Hour, an event organized by the World Wildlife Fund (WWF).  Households and businesses are to turn off their non-essential lights and appliances for an hour to raise awareness about climate change.
The event started in Sydney in 2007, and many cities have followed suit to participate in the event.  82 countries and 2,100 cities are participating tonight.
So at 8:30pm local time, participate with millions of people and turn off your lights for an hour!  Village Hall is one of the participants, and will be dark for the hour.
You can find out more at the Earth Hour website.  Check out the video below on the event.
[YouTube]1CRs-7lRlPo[/YouTube]