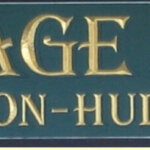 Last night's meeting was largely about parking, and it was painful.  Unlike the overflowing last meeting, it was an intimate setting with about 20 people in the audience, which included those reporting to the Board.
First were reports from Treasurer John Cincotta and Attorney Walter Sevastion.  One notable item was that the long awaited zoning changes, which were to be reviewed by a program at Pace University, will be delayed because Pace said the project was too big.  The price was right, free, so now the Village will have to get proposals from various planning firms, which will not be free.
Then the discussion moved to parking, and the tone changed.
There were about five people who spoke passionately about the parking rate increases.  The focus for residents was the increase of the fine for overnight parking, on the wrong side of the street, from $25 to $50. In the end, the Board approved the rate increase for April 6.  The fine increase for alternate side was tabled, and it will look at .
The other issue was the issue of a property on Main Street, which will be up on a tax sale and an opportunity for the Village to acquire for possible parking.  The parcel is on the north side between Midland and Highland where there is a dearth of off street parking.  The issue was being hammered by the owner of a business across the street, who was pushing for the Village to buy the lot, tear down the building and put in a parking lot.  Of course, better to have the tax payers do it than for him to pay for it.  He mentioned that the Village may be able to get the property for free.  The mayor responded by saying that  "every time somebody gives us something it costs us a fortune".
That discussion also got heated, so much so the Mayor walked out of the meeting.    The Board took no action but will consider the issue.
The end result seemed a rational compromise.  But getting there was no fun.  The tone got nasty and personal, sometimes with a public attendee holding the floor for 5 minutes ranting.
I will follow up with my opinion on the nature of public discourse, and why I think we need to clean up our act and not allow a handful of people subvert the community's discourse.