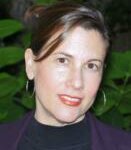 How's the housing market doing in Nyack?  Ask Nancy Blaker Weber.  She is an associate broker at Nyack's Prudential Rand office.  She has been in the community for 32 years, was Mayor 2000-2002, and a Trustee for three terms before that.
Fortunately, the market in Nyack is somewhat insulated from the current housing market downturn.  Nyack is not the land of the cookie-cutter house.  The supply is limited for the Nyacks, Grandview and Piermont (i.e. the "rivertowns").  In a hot market, houses in the rivertowns will sell faster than other, less unique areas.  In down markets, they are more likely to move, at the right price, due to the limited supply.
"If you price it for today's market," Nancy says, "you can quickly sell your home as in the boom years."  For example, she recently had a client with multiple offers for a house that is now under contract.  The key was that the seller was motivated and realistic.
To sell a house in today's economy, you need to price the house slightly below market value so that buyers will perceive it as a good value.  If they do, there will be interest; if they don't, your house won't move.
For example, let's say it's three years ago, and the guy next door put his house on the market for $700K, and it sold immediately.  You might have put your house on the market a couple of months later at a higher price, like $725K, and you probably had multiple offers.
Today it's the opposite.  You have to price your house a little below your neighbor's if you want it to move quickly.
Now, it's really important now to price your house correctly from the beginning.  There is a one month-ish window of opportunity to get the most activity.  If you price it too high, it gets old fast.  You could do it that way, by dropping the price by $10,000 every few weeks until you hit the right price, but people have been more successful finding the right price up front.
Where it has mostly hit is the higher end market, which would be $1 million and above.  In that range not much has moved since the Spring.  It really started to hit in March.  The lower end, $300k-$400k, is still moving.  First time home buyers are finding an opportunity in the downturn.
Now you need good credit, and need to show income.  Nancy's recent clients have been in the lower end market, with good credit and put down 20%.  Gone are the days when you didn't have to prove income and you could get an interest only loan at 100% of the value of the house.
The banks are now looking really carefully at the comps.  In an up market they would go back 6-9 months for comparables.  Now they want 3 months, and with less activity, it is hard to prove the value of a house to get the mortgage.
At least mortgage rates are going down.  For a 30 year fixed mortgage, it's now about 5.625%, which if you can get a mortgage for a house valued at a reasonable price, you can buy more house.  A "jumbo" mortage (anything over $417k) is at 6%.
The rental market is vibrant, flooded with people waiting for the market to drop.  There are units available, and Nancy has seen landlords be more flexible about credit ratings and pets.
The most critical thing to remember, Nancy says, is to price the house correctly.