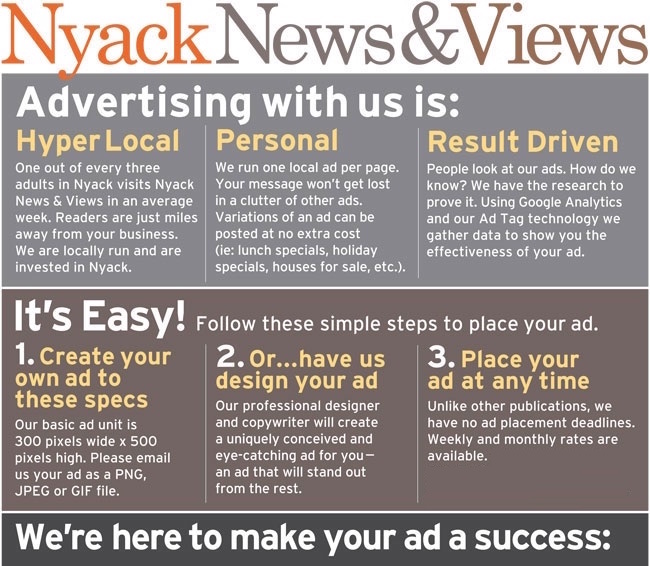 We publish every day with news and views of interest to the Nyack river villages and Rockland County. We're read by 300-500 people a day west of the Hudson, North Jersey and New York City, too. That audience ads up: each month, we deliver 30-50,000 page views to 13-15,000 people. (Don't take our word for it: that's what Google Analytics says!)
Want to know more the rest of the story? Email info@NyackNewsAndViews.com to learn about advertising on Nyack News And Views.
<!–
Contact Bill Batson at Bill@NyackNewsAndViews.com or call (845) 675-3160 for more information.
 Staff Biographies
–>