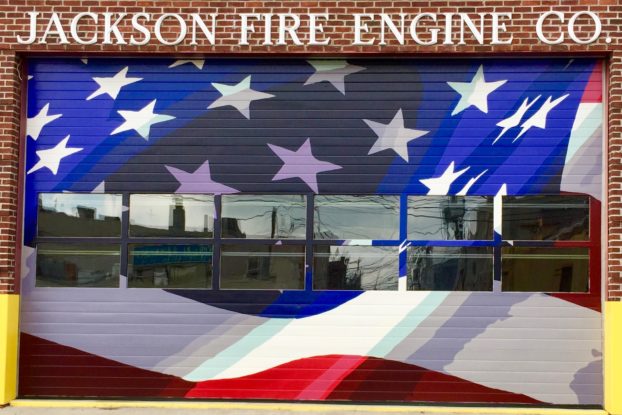 You're in for a pleasant surprise if you drive west on New Street on a sunny Nyack morning. The striking, colorful murals hand-painted on the firehouse doors of the Jackson Fire Engine Company will brighten your day. From a distance, they appear as a striking 3D image. Close up, the colors and lines form abstract artistic patterns.
Colossal Media, a Brooklyn company, collaborated with the members of the fire house to create a design that is bold and patriotic, colored in red, white, and blue with stars and stripes.
Nyack People & Places
features photos and profiles of citizens and scenes near Nyack, NY. Sponsored by
Weld Realty
.