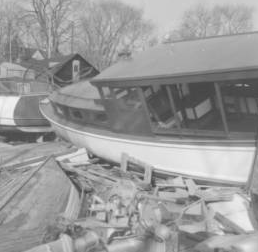 The beautiful Nyack Rowing Association boat house reduced to splinters. River Road washed out. Memorial Park covered with debris. The Hook Mountain amusement park destroyed. And no one saw it coming. The 1950 Thanksgiving Nor'ester was one of the worst storms of all time.
Nyack People & Places
features photos and profiles of citizens and scenes near Nyack, NY. Sponsored by
Weld Realty
.