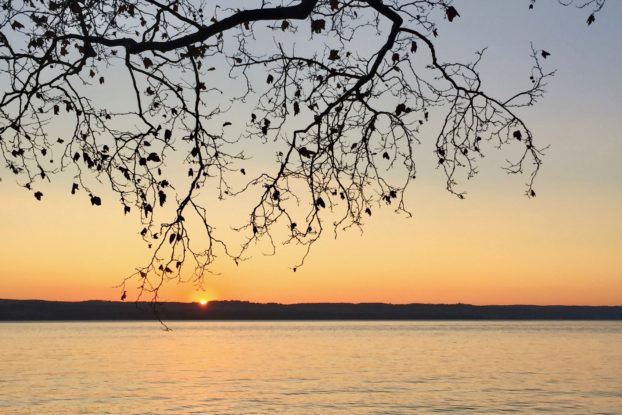 by Mike Hays
The "Golden Hour" is the hour just after dawn. It is a great time to catch a Hudson River sunrise. This time of year, the Golden Hour coincides with the 7a opening of Nyack Beach State Park. December is a special time at the park. The park is quiet, especially during the week. A few die-hard dog-walkers and a jogger may be the only people you see along the trail before 8a.
Nyack People & Places
features photos and profiles of citizens and scenes near Nyack, NY. Sponsored by
Weld Realty
.