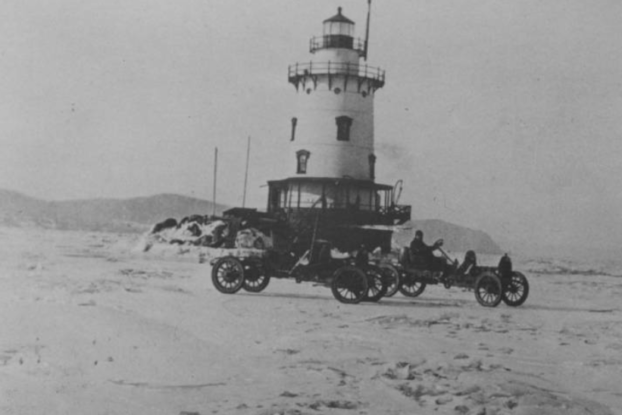 Nyack experienced one of its coldest winters on record in December-January 1917-18. Ferry service was suspended, but the frozen Hudson was still cross-able for cars, skaters and walkers.
On New Years Eve, the temperature had fallen to minus 16. By January 6 the Hudson River had frozen solid to the depth of 12 inches. Swarms of people crossed the river all day, by far the greatest number on foot. But they had lots of company. Automobiles, horses, sleighs, motorcycle parties, skaters, and children with sleds were all seen on the ice. Crossing by foot took about an hour, on skates it took 13 minutes.
Nyack People & Places
features photos and profiles of citizens and scenes near Nyack, NY. Sponsored by
Weld Realty
.