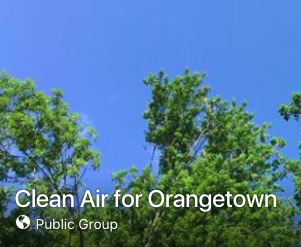 by Susan Hellauer
Orangeburg's Aluf Plastics says their plastic bag factory isn't the source of harmful VOCs (volatile organic compounds) in the surrounding neighborhood. An April 10 press release from Aluf asserts that based on recent one-day (or shorter) ambient air testing, they aren't the VOC source.
The press release doesn't address the issue that irritates nearby homes, schools and businesses: the frequent, acrid, repugnant odors of burning or industrially-fragranced plastic.
Aluf says they're not making the stink. Town officials say "Baloney!" And neighbors are bracing for another "Aluf summer"—indoors, with windows shut tight.